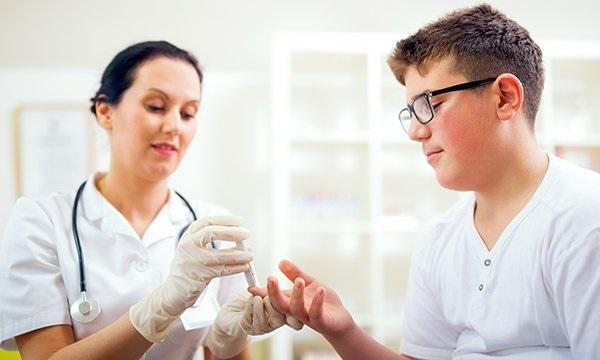 Who is a Diabetes Specialist
A diabetes specialist is called an endocrinologist. The pancreas is the gland responsible for diabetes. The pancreas produces insulin, and insulin problems are what diabetes control is all about.
Endocrinologists often work as a team with other diabetes professionals (practicing nurses, dietitians, pharmacists, teachers, and exercise physiologists) who help address all aspects of diabetes, which can be a very complex problem that needs to be addressed.
How Do I Manage My Diabetes
Many people with diabetes also have a trained primary care doctor (or family doctor) or nurse practitioner who can help them manage their diabetes. For example, people with uncomplicated type 2 diabetes may not need to see a specialist because they can efficiently work it with a primary care physician's help. However, other people may choose to see a specialist.
12 reasons to see a diabetes care specialist or team
Here are 12 reasons why you should see an endocrinologist or a diabetes care team:
Your doctor recommends an evaluation with a specialist. After you have been diagnosed with diabetes, your doctor may recommend that you see a specialist confirm the diagnosis and make sure you know her options for managing the disease.
Many people with diabetes have not been treated by their primary care physician. If your doctor does not treat many patients with diabetes or if you are unsure about their treatment, you may choose to see a specialist.
You have trouble communicating with your doctor. If you feel that your doctor is not listening to you or does not understand your symptoms, you can consult a specialist who will focus on your diabetes.
Can't find appropriate educational materials to help you. Treating diabetes begins with learning how to control diabetes. If you can't find the correct information to manage your diabetes, you may want to see a diabetes care team for diabetes education.
You have complications or difficulty controlling your diabetes. You should definitely see a specialist if you develop complications. Diabetes often causes problems with the eyes, kidneys, and nerves. Also, it can cause pain in deformed and open feet.
Complications from diabetes worsen over time and can lead to a loss of quality of life. You should also see a specialist if you have low blood sugar, Hypoglycemia, or diabetic ketoacidosis.
Conventional treatment doesn't work. Your primary care doctor can do everything possible, but standard treatment options don't always work for everyone. Endocrinologists and diabetes care teams use various treatments to help you with diabetes that is difficult to control.
You want to know the latest research or treatment options. Endocrinologists and specialty centers, such as the Utah Diabetes and Endocrinology Center, are the main places where research is conducted. The specialist will learn about the latest research or treatment options.
You want to participate in the research. In the event that you are keen on adding to diabetes research, you might need to contact an expert to study continuous exploration examines.
Take three or more injections a day or use an insulin pump. The more complex diabetes treatments become, the more difficult it is to control. Seeing a specialist will ensure that you receive the best recommendations for managing your treatment.
You need a care team that includes diabetes nurse educators, dietitians, and possibly other professionals. Simply being diagnosed and learning about diabetes is often not enough to help you manage your disease. Seeing a specialist from the entire diabetes care team whose members - a nurse practitioner, dietitian, pharmacist, educator, and exercise physiologist - will connect you with unique areas of expertise to help you personalize your care based on your specific needs.
While primary care physicians treat diabetes well, if managing your condition is complex and uncontrollable, you may want to see a specialist. Endocrinologists and diabetes care team can provide knowledge, tools, and resources specific to your symptoms and conditions. Exploring your options will help you define the best management plan and achieve the best quality of life.
How to become a SEND Endocrinology and Diabetes Specialist
Dumps4free Provides you real preparation stuff, which is beneficial, and curated a list of exam questions tested in the actual SEND - Endocrinology, and Diabetes (Specialty Certificate Examination) exam. Dumps4free SEND - Endocrinology and Diabetes dumps are rendering to the exact exam outline and support you to prepare all the major issues and points of SEND exam, if you learn, SEND Exam Dumps Questions once you can score highest in your exam in the first go.
Also read about:
Custom vape cartridge boxes are necessary for protecting Vapes
How Air Flow Affects Your Vaping Experience
Special Deals On Facial Service in Noida By Zoylee